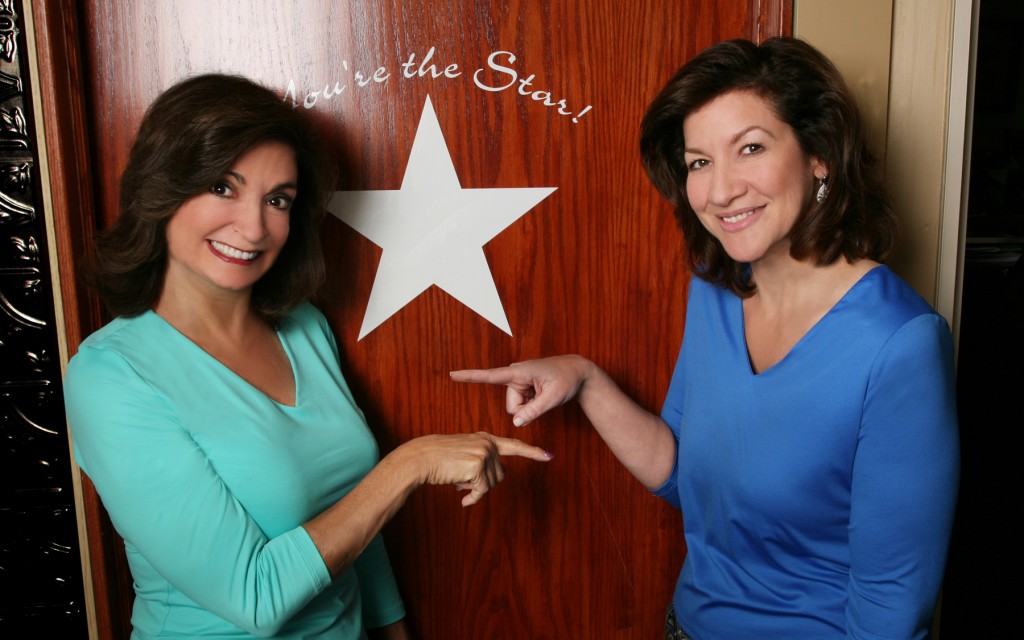 It's the Beat! With Karen Sokolof Javitch and Jody Vinci
on The Mighty 1290 KOIL - Saturdays from Noon to 1:00 pm
Karen Javitch and Elaine Jabenis' musical about the late Princess Diana had a return production in St. Paul, Minnesota for the entire month of November, 2013. Actor's Theater of Minnesota produced the touching show which has over 30 songs written by Karen..
Click here to listen to shows. Sponsored by Film Streams Ruth Sokolof Theater.
See the It's the Beat! page to learn of prominent guests on the show!
With the new Steve Job's movie coming out, Karen wants to share her Steve Jobs song and video with you: It's a Steve Jobs World.
Lovely Erin Maynard, from the Maynard triplets, sings her favorite song of Karens: 'There was a Time', from 'Princess Diana the Musical'. You'll be mesmerized by Erin's performance. Just click here.

The Music of Karen Sokolof Javitch
Karen's music was selected by a worldwide fundraising telethon for veteran's as an incentive to donate. Her Cd was featured live on the show! The attached article highlights both the telethon and Karen's participation.
Karen's Shake it For Nobesity placed as a "Semi-Finalist" in the Song of the Year Contest. Click here to watch the video.
Karen's CD – Going through the Big D! received an international mention in this website on featuring divorce. http://www.divorcemag.com. Click here to hear the song: What will my new life be like after the d.i.v.o.r.c.e.?.
It's the Beat is an hour-long variety show that will feature interviews with national and local media stars," explains Javitch. "I am thrilled that Jodi Vinci, television, radio and corporate voiceover talent and lifelong friend will add her unique blend of comedy and insight to each show. "It's the Beat" will also feature some of my original songs as well those of other songwriters. It is difficult to get your songs on the radio, and I want to give others that chance." Javitch added. Read More.
Karen's new release – "THE REST OF MY LIFE" – a same sex marriage song. After listening to the song, Michael Jamrock, owner of www.ENGAYGEDWEDDINGS.com, producer of several TV shows and consulted on Richard Marley's first Alternative/Reggae CD also produced "Neverland" Robin Z's # 1 Song in Miami commented: "They absolutely nailed the LGBT message. It's a great option for the first dance song."
Click here to listen. The Rest Of My Life Same Sex.mp3 – Male edition. (Female edition coming soon)

Karen gives full permission for anyone to download & use this song at no charge. We would love to receive a short e-mail about the event later … so we see how widely it is used.
"JMR productions, producing the musicals and music of Karen Sokolof Javitch"